---
---
︎
If you want people to notice you, it is not enough to be pretty. You must prove to them that you are from another world, that you're extraordinary because you already possess wings, a tail, and a pig foot. And you will need to make this a public demonstration and deal with the consequences with style.
---
---
SYNOPSIS

A movement-driven solo piece inspired by the life of Frida Kahlo.


---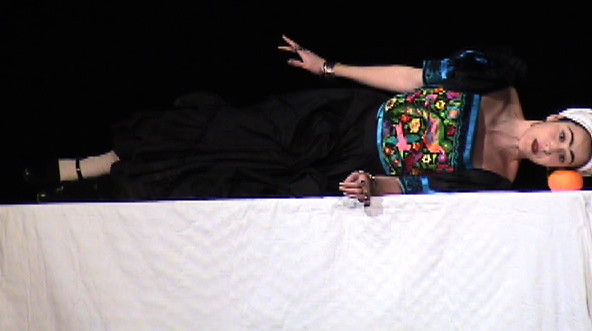 ---
PRODUCTION HISTORY

Written and performed by Angeles Romero
Directed by Jennifer Schlueter
First staged at Wright State University, Dayton, OH, in February 2004.
Revived at Talento Bilingue (Houston) in conjunction with the Sor Juana Festival in April 2007.


---