---
---
︎
It did not happen. And: it happened.
---
---
SYNOPSIS

North tells the story of a charged meeting between writer Anne Morrow Lindbergh, wife to aviator Charles, and Antoine de Saint-Exupéry, the man whom she felt best understood her work.

Their brief meeting is the beginning point in a spiral of events and memories that ultimately make North the story of one woman's struggle to orient herself, to reconcile motherhood with work and love with duty, and to articulate the responsibility of the artist to a world sunk in war.


---
---
PRODUCTION HISTORY
North
was produced by the for/word company in 2008 at the American Theater Company (Chicago), 2011 at LexArts (Lexington, KY), and Off Broadway in 2012 at
59E59 Theaters
(New York). Direction by Jennifer Schlueter. Scenic design by Brad Steinmetz, costume design by Kristine Kearney, lighting design by Anjeanette Stokes.
North
was first broadcast on BBC Radio 4 in Schlueter's
radio drama adaptation
starring
Sam West
and Christina Ritter and directed by Marion Nancarrow in April 2016. It was rebroadcast in 2018 and 2019.
---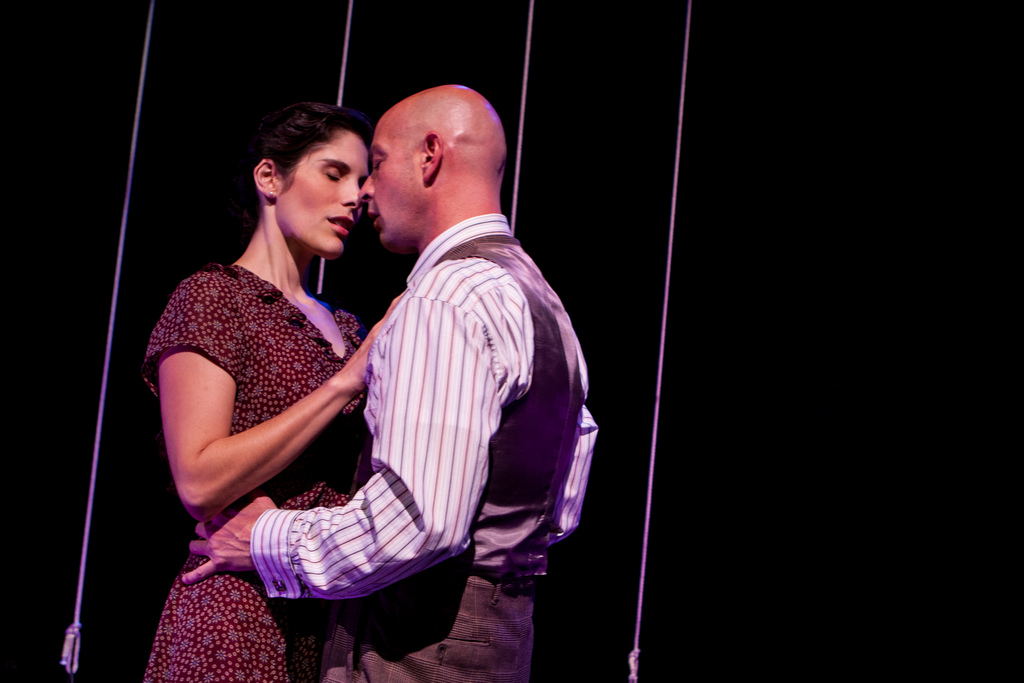 ---
REVIEWS
North
was called "wistful, poetic, and wise," by the Chicago
Tribune
and a "strikingly staged fantasia" by
Backstage
magazine, and "flawless…life-changing and spirit-awakening" by
Theatre Reviews Ltd.
More reviews for
North
(in both its Chicago and Off Broadway incarnations) are available
here
.
---
ABOUT THE PLAY

In keeping with the for/word company's creative technique, North is based in the historical record. The text is constructed exclusively from Anne Morrow Lindbergh's prolific letters and journals, memoirs, fiction, poetry, and wartime polemics. It also draws from material written by Charles Lindbergh and by Antoine de Saint-Exupéry, including his poetic works on flight, his journals and letters, and his famous children's book, The Little Prince.

---